Octoparse is primarily a visual web scraping tool designed to run on a local device, but it also has cloud infrastructure and proxy networks. The desktop application (Electron powered) runs an instance of a web browser (Chromium?) and allows to build a web scraper by interacting with the web page (to select the elements to extract from the web page). The built scraper can be run on the local device and in the cloud. Compared to pure cloud web scraping APIs like ScrapeNinja or ScrapingBee, Octoparse's web account dashboard lacks a way to launch a web scraper for a quick test right from the browser, so to start scraping you'll need to download a 100MB+ app. However, once you've launched and authorised the app, the process is smooth and it will guide you through a quick demo to build a demo crawler.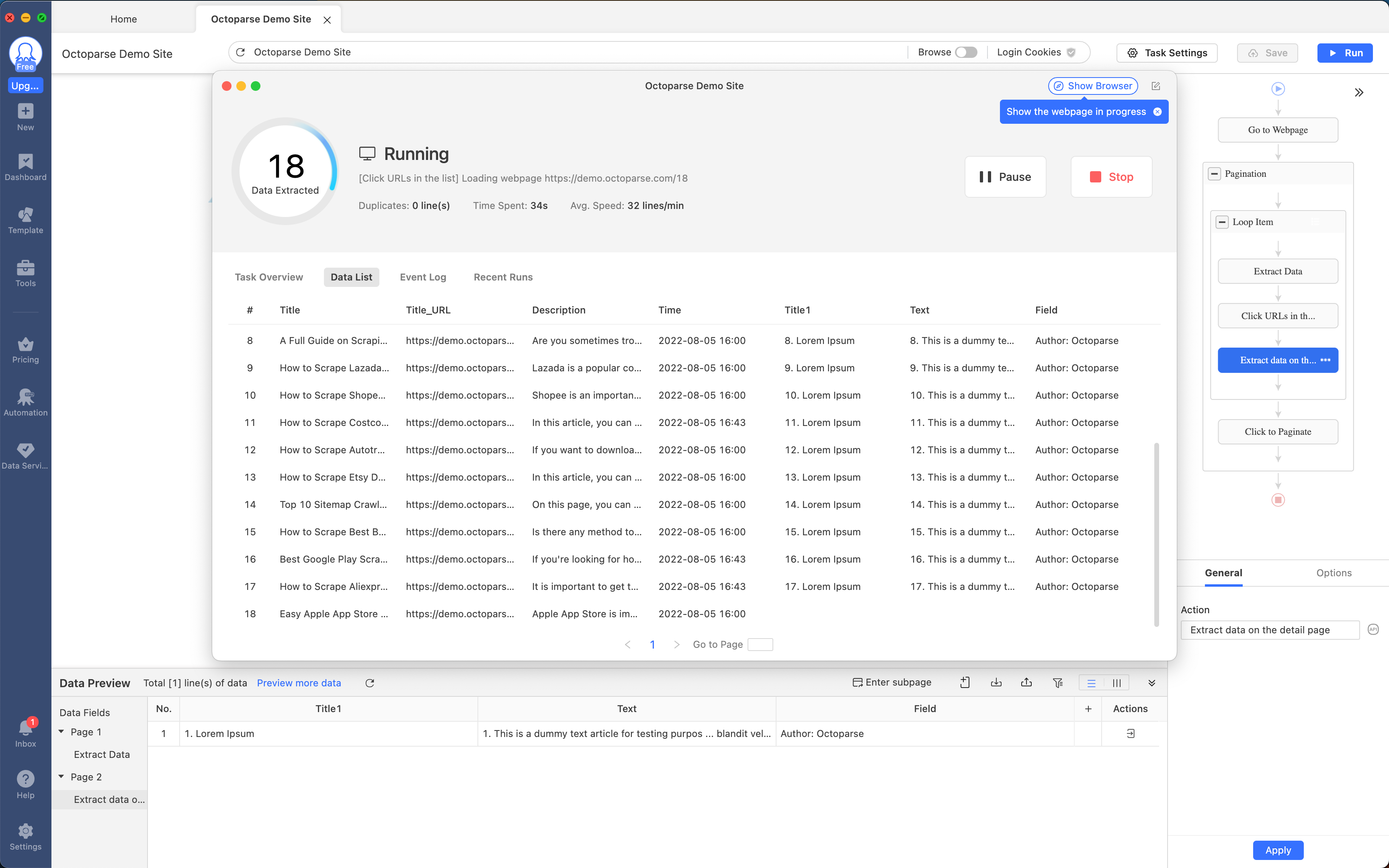 I tried to scrape Amazon product reviews with Octoparse and Amazon immediately detected the Octoparse app browser, and showed me a captcha (even though my Chrome in incognito mode managed to open the same web page without any problems - which proves that the reason for the captcha is not my residential ip address reputation).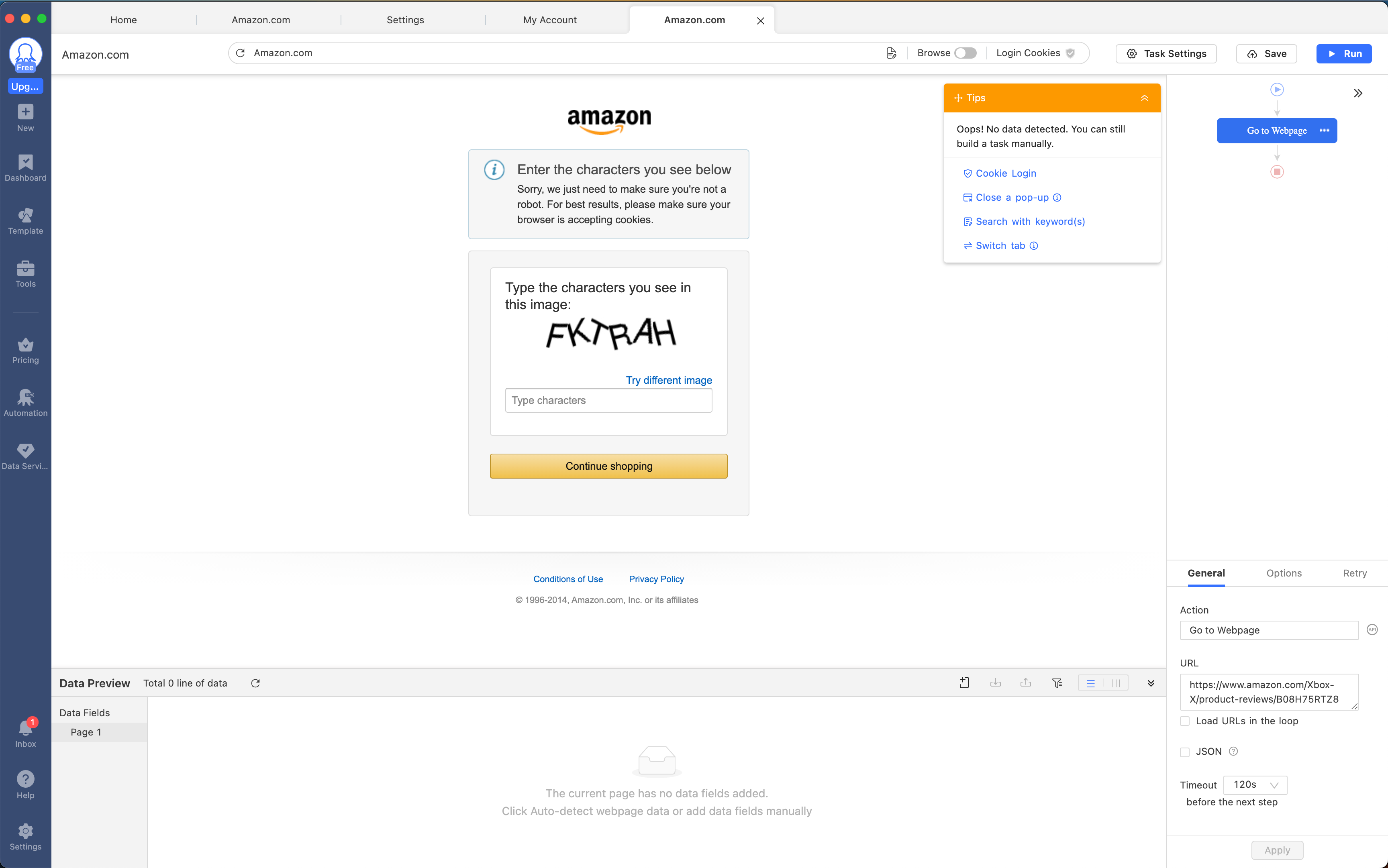 At the same time, I liked how Octoparse worked on simple websites, such as Octoparse's own web demo site, where it managed to automatically detect the item list and extract the data from it.
Free Plan:
✅
10 tasks, run tasks on local devices only
Pricing:
Starts from $89/mo, 100 tasks, proxy rotation